Introducing the
Range Pro X8P
The newly developed RangePro X8P is an enterprise unmanned aerial vehicle (UAV) designed to fly for more than 70 minutes in real-world conditions with a standard sensor payload and compliant with U.S. government requirements.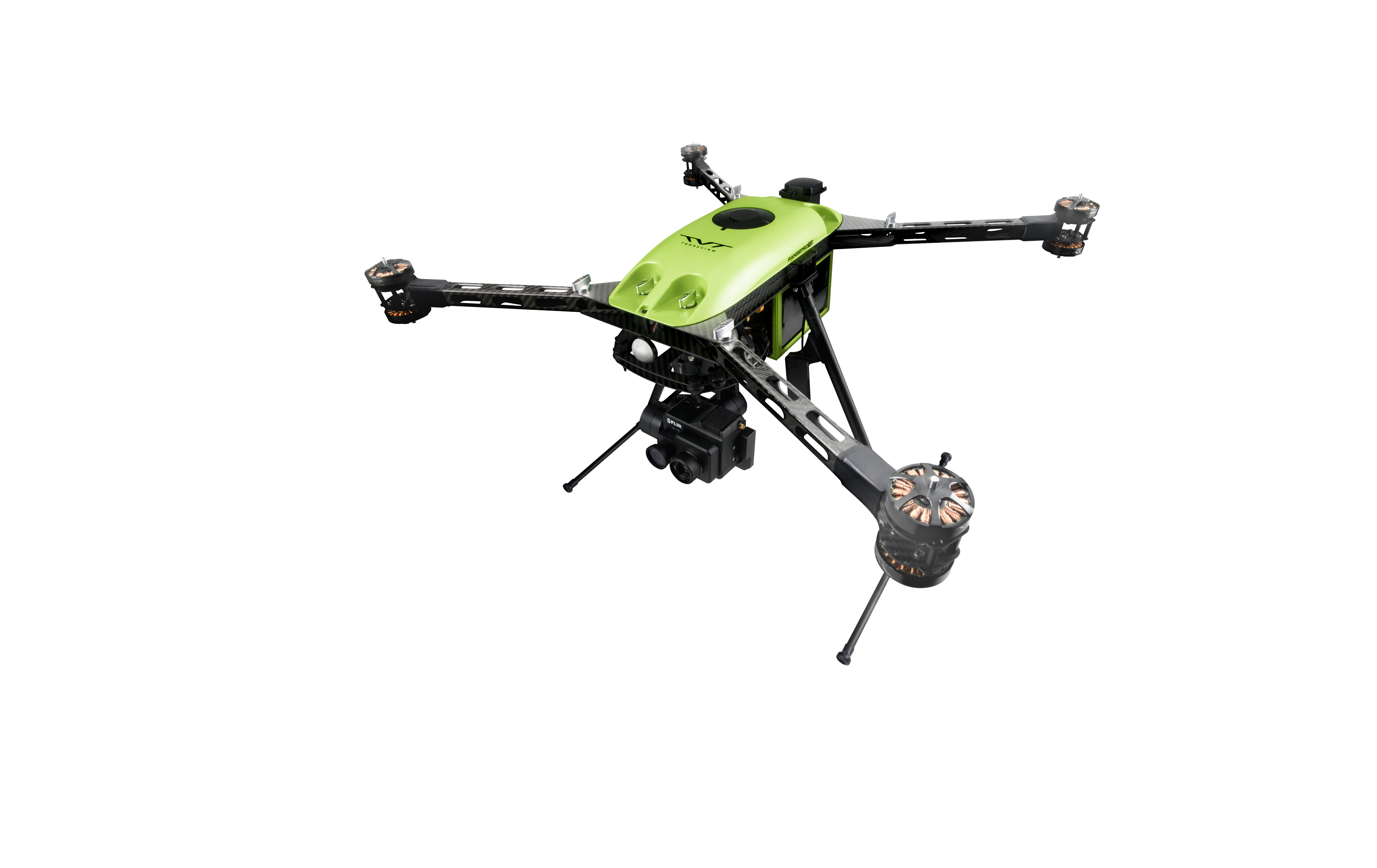 More Data Points
Less Pain Points
Switch out your high-risk and time-consuming data capture methods for a solution that goes above and beyond every day. The RangePro X8P can help you with:
VOLUMETRIC STUDIES
THERMAL IMAGING
SAFETY
STRUCTURAL INTEGRITY
TERRAIN MAPPING AND MODELING
SITE PLANNING
HOTSPOT DETECTION
SOLAR PANEL DAMAGE
PIPELINE INSPECTION
Efficient Coaxial Propulsion System
Efficient propulsion system provides a 3:1 lift to weight ratio and extreme performance. Coaxial redundancy ensures that if one motor fails the unit keeps on flying.
Superior Construction
Aerospace Grade Rugged Carbon Fiber Airframe. Light Weight – High Strength.
Flight Control Options
Use an A3 system to leverage existing pilot experience and payloads. Or choose a Pixhawk system for an open source solution made in the USA.
Powerful & Portable
Foldable compact design. Backpack portable.
X8P Payloads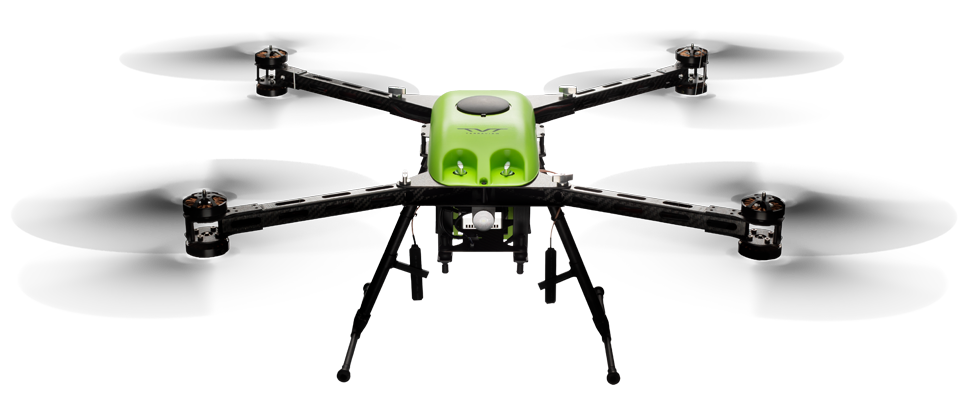 MicaSense RedEdge MX

MicaSense RedEdge MX

Flir Duo Pro
Workswell Wiris Pro

Next Vision Colibri
70+ minute flight time (payload dependent)
3:1 lift to weight ratio
30 mile range (point to point)
Foldable airframe with folding props and quick release landers for quick set up and storage
Aerospace-grade carbon fiber construction
Motor failure protection
Power redundancy protection
Slide and click battery insertion/removal
Super bright front and rear LED strobes, FAA certified for 3 miles
Familiar, easy-to-use tablet or smartphone user interface
POI/Home lock/Course lock/IOC control
Fully autonomous mission planning and waypoints
Smart return to home feature and failsafes
Designed for integration of custom payloads
Unfolded dimensions: 780mm diagonal wheelbase (w/out propellers) x 310 mm (h)
Folded dimensions: 460mm (l) x 265mm (w) x 150 mm (h) (w/o propellers)
Airframe weight with battery: 4400 grams
Max recommended takeoff weight: 5400 grams (1 kg payload)
Max service relative altitude: 5000 meters ASL
Wind resistance: 35 mph (~16 m/s)
Hovering accuracy (P-mode): Vertical: +/- 0.5 meters, Horizontal: +/- 1.5 meters
Top speed (S Mode): 42.5 mph (~19 m/s)
Top speed (P Mode): 31 mph (~14 m/s)
Max pitch angle: 45 degrees (S Mode) / 25 degrees (P- Mode)
Max recommended pitch angle: 35 degrees
Max yaw rate: 150 degrees per second
Max ascent speed: 5 m/s
Max descent speed: 3 m/s
Propulsion system: T-motor
Battery: RP6S24KHDA Lithium Polymer 6S4P (22.2 volt) 24,000 mAh/ 532.8Wh
Battery charger: 400 watt dual channel
Charge time: 2-2.5 hours, depending on level of discharge
Flight controller: Pixhawk 2.1
Ground control and image transmissions: Terraview / Herelink
Transmission distance: 3.1 miles (unobstructed, free of interference)
Video link resolution: up to HD 1080p
Video link operating frequency: 2.4 Ghz WiFi
On screen display of in-flight telemetry
Supported operating systems: iOS, Andriod
Application Compatibility
D-RTK GNSS
Mission Planner
QGroundControl
Additional Features
Designed, engineered, assembled and supported in the USA
Rated for IP43 environments
Customized Pelican Storm case Included (31.3″ x 20.4″ x 12.2″)
1-Year Manufacturer Warranty
In control.
At the ready.
What sets the X8P apart? Its flight control, transmission subcomponents, and direct on-board radio are made exclusively in the USA.
Taking new heights
(inter)face on.
Our flight controller seamlessly integrates with various standard control interfaces (e.g., Go App, Mission Planner, and QGroundControl) and allows you to travel farther, reliably and securely—setting newer, higher standards for image transmission, security, and improved data capture capabilities in an American-made UAS.
We Tested Ours
To Theirs
You don't have time or money to waste. That's why the RangePro X8P offers the lowest operating costs and requires the fewest battery changes of any competitor drone.
See the Difference in ROI